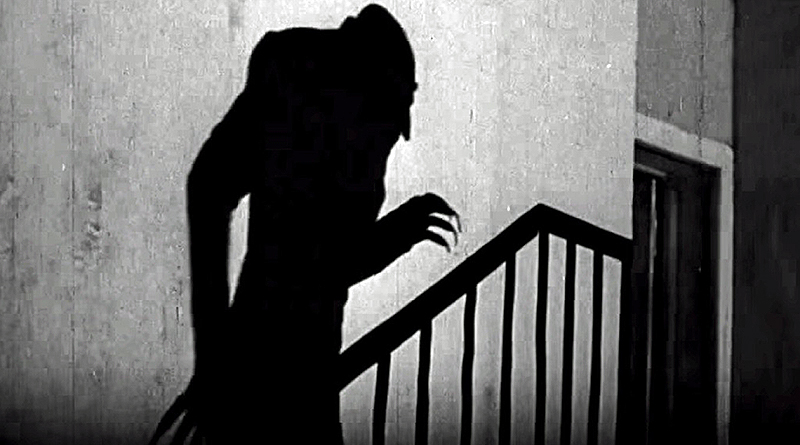 When you wander through the corporate bookstores, a small section – an offshoot of the New Age category — will capture books on cryptids, ghosts and UFOs.
However, it's often messy and the books are disorganized. No one seems to want to pay much credence to the supernatural section.
Trying to find a legitimate book by Canadian storytellers John Robert Colombo and Terry Boyle is a tough challenge and better reserved for the second-hand bookstores. You know, the ones where people dump the books of loved ones who have since passed on.
The smell of lignin filling the air as the stacks – made of legitimate wood – lean precariously on old carpeted floors.
An elderly, bespectacled person will peer over the lid of their bifocals, and detach their dentures from the roof of their mouth – a nervous twitch or perhaps a habit that keeps the hamster in the wheel of their mind.
A willowy hand is revealed, pointing to the Occult section, as they flash a foreboding sneer.
Ah, I've let my imagination carry me away like Charon piloting the boat across the Rivers Styx and Acheron.
Yes, what is The Superstitious Times? Well, it's a new online news site presenting long-form features on locations of supernatural repute in Canada.
We're looking to compile enough stories about Canadian incidents of hauntings, UFO sightings and cryptid escapades so we can snag, bag and tag all that is a part of the mysterious world.
The aforementioned tales shared by Boyle and Colombo are the inspiration for this endeavor. They shared the stories of Canadian anecdotes, and we want to continue that tradition into the digital medium.
If you have a story you want to share about, feel to reach out to us, via thesuperstitioustimes@gmail.com.
~Brian Baker
Who we are
Brian Baker may be the sturgeon to the lake monster myth, but there couldn't be an Ogopogo without witnesses. Here are some of those witnesses helping to perpetuate that Okanagan Valley tulpa.
Brian Baker
Founder and Publisher
A veteran journalist and intrepid columnist, Baker is looking to report on the supernatural in Canada.
Dan Hoddinott
Editorial Consultant
A man of many hats, but mostly a lover of all things journalism. Hoddinott hails from the Rock.
Alex Malakhov
Photography Consultant
This man knows a few things about lighting, technique and has a great flare with the camera.
Next Steps…
If you have a Canadian tale of the supernatural and would like to share your story, contact us at thesuperstitioustime [at] gmail [dot] com.