Demonologist Michelle Desrochers had to step out of her comfort zone for her most recent appearance on a paranormal television series.
The co-host of radio show "The Outer Realm" is used to being the pillar of strength for clients who are dealing with violent hauntings. But for the Travel Channel's, My Paranormal Nightmare, she had to dive into her own personal experience.
Desrochers had an attachment when she was 12 and it did not leave her until her late teen years. Strange things happened to her and in her home and people would avoid her.
"You really get oppressed to the point where you become accepting of it and you just, you know, become a very dark individual," she recalled from Niagara region, during a phone conversation. "I just looked like I wanted to murder you.
I look back at it now, and I didn't understand of the stages of an attachment the way I understand now, but I went through the full gamut of all of it."
It was cathartic for Desrochers to open up about it, but she admitted feeling vulnerable doing so on international television.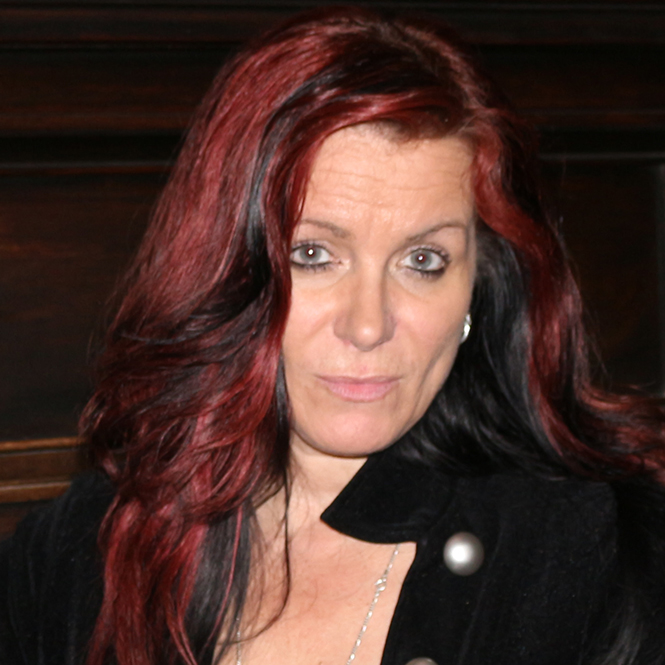 "I've never done that, share that story or really talk a lot about it in detail with anybody else," she said, in a phone interview from her home in Niagara Falls. "When I was asked to do it, we literally spent an entire day filming here at our home and Niagara."
The idea behind the show was for documentarians to uncover what got researchers like Desrochers into the paranormal.
"Some people have these experiences and they will try to forget about them," she admitted. "Whereas I went the other way because of the understanding I had of what happened to me.
"It has allowed me to go on and help like hundreds and hundreds of people through the years."
Desrochers admitted she's not an overly religious person. She was raised Roman Catholic, but it was not in a strict manner. She did keep a small Bible under her pillow.
She's also not alone among the paranormal researchers' community to have had an experience that sent them on their path. Joining her on My Paranormal Nightmare will be psychic medium Katie Turner.
The only downside is the show will only be available to American audiences for the time being. Desrochers' episode will premiere this Saturday at 10 pm ET.