Hamiltonians and visitors to the Golden Horseshoe may get their very own Moberly-Jourdain experience thanks to a Haunted Dundurn Castle tour in February.
Unlike the infamous French event, visitors will be plunged into a Victorian funeral at the 19th-century manor thanks to Stephanie Dumbreck, owner and founder of Haunted Hamilton.
For her, the sold-out event, held Feb. 6 and 22, is more about the history of the MacNab family and post War of 1812 fallout.
"We seldom talk about the spirits there," she said during a late November phone conversation. "It's more about Victorian memorial traditions and superstitions.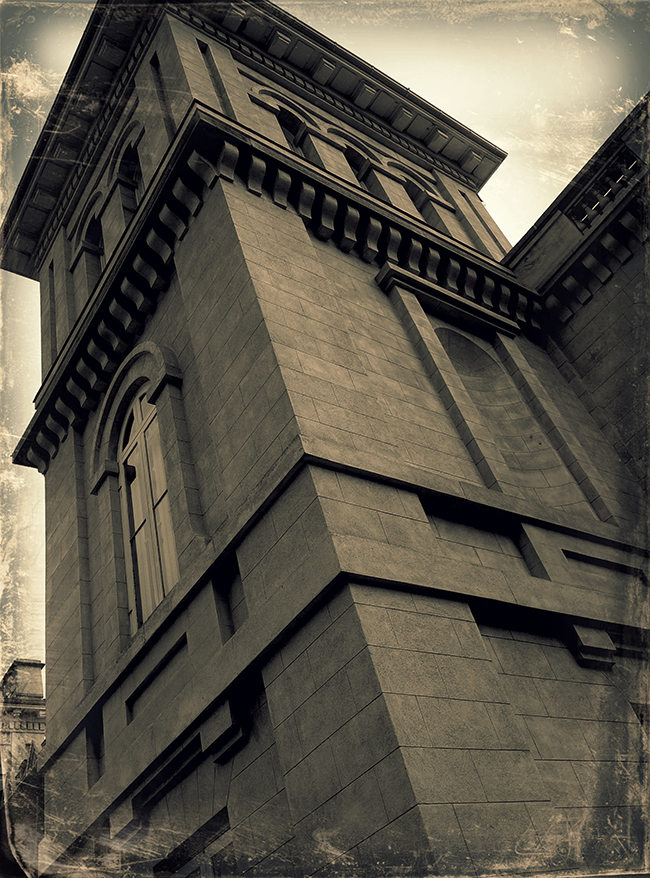 "They transport the castle back to the Victorian mourning period," Dumbreck added. "It's literally like you are attending a funeral with the Victorian traditions."
That means there will be black fabric on all the mirrors, clocks will be stopped at the time of death, a lock of hair will be kept as a memento mori and the deceased will be carried out the door feet first.
The ghosts, allegedly those of former politician and railway magnate Sir Allan Napier MacNab, his daughter Sophia, in her more youthful form as she lived to be 85 years old, and quite possibly the eight men sentenced to death on a massive gallows, are merely window dressing.
The Bloody Assize of 1814 took place right on the property.
"Hamilton likes our executions — we did it right up to the 1960s — but the Bloody Assize was where they hung eight men at once," Dumbreck said. "They were hanged in front of thousands of Hamiltonians, there with their picnics, but what they did were the drawing and quartering."
Grisly Hamilton heritage aside, Haunted Hamilton celebrated 20 years this past year, and Dumbreck was recognized for her work with a nomination for the Rev. T. Melville Bailey Heritage Award by the city. The accolade recognizes lifetime achievement and significant contributions to the promotion and preservation of Hamilton's history and heritage.
Though she was one of the runners-up, Dumbreck was given another award by mayor Fred Eisenberger and the Heritage Committee: paranormal historian.
It's one small victory in her move to break stigmas associated with paranormal culture, or even the tropes other personalities present on television shows.
"With all these new horror movies coming out and Zak Bagans coming out with 'Ghost Adventures', it put a stamp on what our field is all about when it is the complete opposite," Dumbreck admitted. "The paranormal can be very boring. You can be sitting for eight in a room and nothing happens."
"But that's where the media sensationalized it and that's what people expect now. It's taken away from the historical aspect, which makes me kind of cringe sometimes."